Categories

8K Super Encoder And Decoder

4K ST 2110 IP Encoder and Decoder

4K UHD Video Encoder Decoder

ST 2110 IP and 12G-SDI 4K UHD Transmission Converter

Multichannel
HD Video H.264 Encoder Transcoder Decoder Platform

RTD Platform1(encoding, 4-channel, IP)
RTD Platform2(encoding, 4-channel, IP + ASI)
RTD Platform3(encoding, 8-channel, IP)
RTD Platform4(Transcoding, IP)
RTD Platform5(Decoding, 4-channel, IP)
RTD Platform6(Decoding, 8-channel, IP)




One channel
HD Video H.264 Encoder

One channel
SD Video MPEG-2 Encoder

HD Video RTMP Stream Pushing Encoder

HD Video RTMP Stream Pulling Decoder

HD SD Video Decoder

Audio Decoder

Fiber Optic
Transmission System

4K UHD Video over Fiber
HD Video over Fiber
3G-SDI HD Video over Fiber
HD Video + Audio over Fiber
HD Video + IP over Fiber
HD Video + Data over Fiber

AES/EBU Digital Audio over Fiber

Analog Video Audio over Fiber

Analog Audio over Fiber

HD Multimedia over Fiber

L-Band Satellite Signal over Fiber

3G/HD/SDI UP Down Converter

3G/HD/SD-SDI
HD Video Matrix Switcher

HDMI Twisted Pair Extender
Doteck develop and design 8K UHD encoder and decoder, 12G-SDI 4K H.265 UHD encoder and decoder, HD-SDI H.264 HD 1/2/4/8-channel encoder/transcoder/decoder, 4K UHD video fiber optic transport equipment, HD multimedia fiber optic extender, AES/EBU digital audio over fiber, composite video and audio over fiber, analog audio over fiber, HD video audio embedder/de-embedder, HD video converter, HD video up/down converter, HD video splitter, HD video conference camera, and other digital equipment serving in the area of broadcasting and TV. Doteck is one of the most famous brands in fiber optic transport equipment field.
Doteck was founded in 2001, locating in BEIJING, CHINA. We are committed to technology innovation and developing more and more leading edge products for Doteck global users. Doteck has become one of the well-known brand in the world in last more than 22 years.
Due to our advanced technology and perfect service, we have cooperated with many clients in the area of TV and Broadcasting, Pro-AV, Telecommunication, government, Military army and new media around the world. Because of the bloom of IPTV, digital TV, mobile and 3D TV etc, there will be a great demand for HD video fiber optic transmitting devices and HD video processing equipment, which will bring Doteck many more business opportunities to grow up more quickly!
Doteck sincerely wishes to cooperate & communicate with new clients & old friends. Doteck will keep supplying you products with high quality and best service following our philosophy " Sincerity is base, customers are primacy".
1.Doteck R8 Series
JPEG-XS ST 2110 8K UHD Encoder


★JPEG-XS video encoding format
★Support three video acquisition methods: 4-channel 12G-SDI, or 4-channel 6G-SDI, or 4-channel 3G/HD/SD-SDI
★Embedded Web Server, supporting unified configuration management after remote web page login
2.Doteck D8 Series
JPEG-XS ST 2110 8K UHD Decoder


★JPEG-XS video decoding format
★Support the output of 4-channel 12G-SDI, or 4-channel 6G-SDI, or 4-channel 3G/HD/SD-SDI UHD digital video
★Embedded Web Server, supporting unified configuration management after remote web page login
11.Doteck R3 Series
H.264 HD Video Encoder


★H.264, or MPEG-2 encoding
★Input HD-SDI/SD-SDI/HDMI/YPbPr/CVBS and audio
★Full hardware video and audio encoding solution
★Output IP and DVB-ASI
★Web-based network management software, remote configuration and management supported
13.Doteck D3 Series
H.264 HD Video Decoder


★H.264, MPEG-2 decoding
★Input IP, or ASI
★Output HD-SDI, SD-SDI, HDMI, AV, YPbPr
★Web-based network management software, remote configuration and management supported
15.Doteck 4K Series
12G-SDI UHD Video fiber optic Transmission System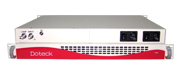 ★12G-SDI/6G-SDI/3G-SDI/HD-SDI/SDI/ASI signal auto recognition, need not select by hand
★Compliant with the standards of SMPTE ST 2082-1(12G UHD-SDI),ST 2081-1(6G UHD-SDI),ST 424(3G-SDI),ST 292-1(HD-SDI),ST 259(SD-SDI)
★Auto adaption to the speed of 143M, 177M, 270M, 360M, 540M, 1483.5M, 1485M, 2970M, 5940M,11.88Gbps or DVB-ASI
16.Doteck 4K Series
6G-SDI UHD Video fiber optic Transmission System


★6G-SDI/3G-SDI/HD-SDI/SDI/ASI signal auto recognition, need not select by hand
★Compliant with the standards of SMPTE424M, SMPTE292M, SMPTE259M, SMPTE297M, SMPTE310M, SMPTE305M
★Auto adaption to the speed of 143M, 177M, 270M, 360M, 540M, 1483.5M, 1485M, 2970M, 5940Mbps or DVB-ASI
17.Doteck 3G Series
3G-SDI Digital Video
fiber optic
Transmission System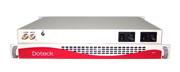 ★3G-SDI/HD-SDI/SDI/ASI
signal auto recognition,
need not select by hand
★Compliant with the
standards of SMPTE424M,
SMPTE292M, SMPTE259M,
SMPTE297M, SMPTE310M,
SMPTE305M
★Auto adaption to the
speed of HDSDI/SDI 143M,
177M, 270M, 360M,
540M, 1483.5M,
1485M, 2970Mbps,
or DVB-ASI
18.Doteck HD Series
HD-SDI Digital Video fiber optic Transmission System


★HD-SDI/SDI/ASI signal auto recognition, need not select by hand
★Compliant with the standards of SMPTE292M, SMPTE259M, SMPTE297M, SMPTE310M, SMPTE305M(SDTI), SMPTE344M
★Auto adaption to the speed of HD-SDI/SDI 143M, 177M, 270M, 360M ,540M, 1483.5M, 1485Mbps, or DVB-ASI
19.Doteck HD8 Series
8 HD-SDI Digital Video fiber optic Transmission System

★HD-SDI/SDI/ASI signal auto recognition, need not select by hand
★Compliant with the standards of SMPTE292M, SMPTE259M, SMPTE297M, SMPTE310M, SMPTE305M(SDTI), SMPTE344M
★Auto adaption to the speed of HD-SDI/SDI 143M, 177M, 270M, 360M ,540M, 1483.5M, 1485Mbps, or DVB-ASI